Library Management System (LMS)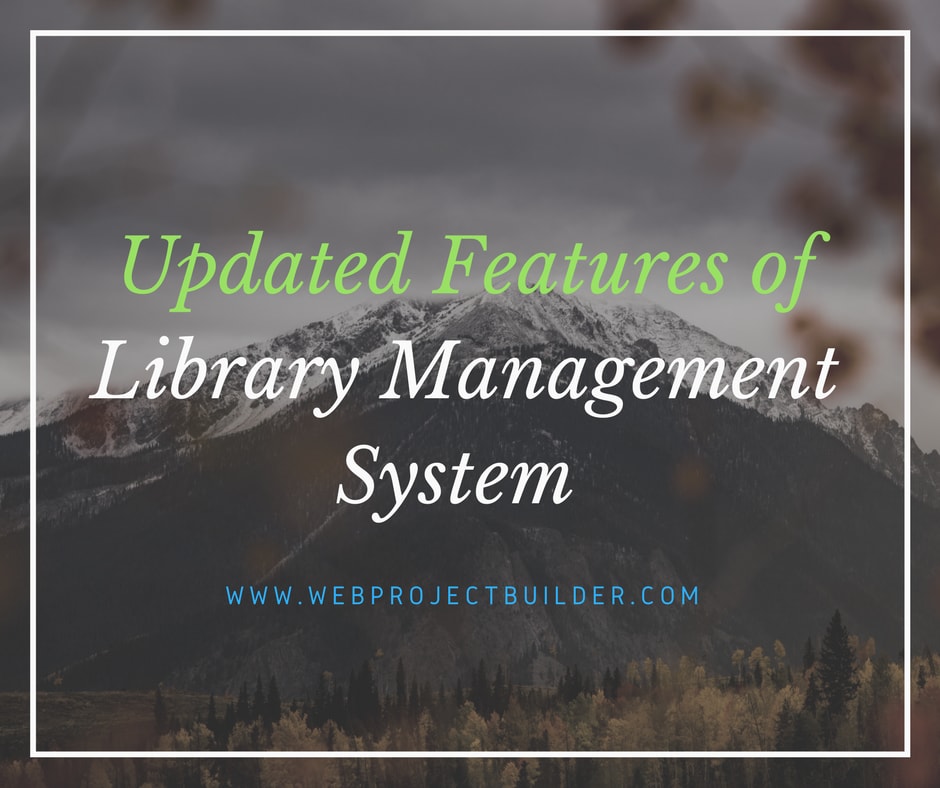 Library Management System (LMS) is a software used to manage all the catalog of a library. This helps to keep the records of your whole transactions of the books available in the library.




We provides Library Management System (LMS) which is too easy to use & fulfills all the requirement of a librarian. There are too many features which helps librarian to keep records of all available books as well as issued books. This software is available in web-based or local host based Mode. We are providing best Library Management System LMS of this planet.
Here is a list of some features of Library Management System which Web Project Builder offer:
Manage Books
Add Student Details
Save Book Issue and return Date
Add Penalty
Check Status of Book
Add Faculty details
Add new entry Books and CD
Keep record of through categories like; Newspapers, Books, Journals,Magazines etc.
Simple way to enter new books.
Simple way to make a check-in.
Electronic fine calculation for late returns.
Simple way to make a check-out.
Different criteria for Finding a book.
Different kind of reports like; no. of issued books, total no. of books, no. of journals, etc.
Simple way to know how many books are issued to a particular student.
Simple way to know the status of a book.
Event schedule for librarian to remember their dates.
My Notes section for librarian or Curator to write any note.
Online access for Enrolled user to see the status of their books.
Completely cloud based Library Management System (LMS).
No need to invest laboriously on Hardware.
categorize the books subject wise.
SAAS based Costing. and much more.
To know more about Web Project Builder's Library Management System or to place an order please mail us at  info@WebProjectBuilder.com or call us now at +91-98276 44836
For more information, visit the demo of this Library Management system here .Please feel free to contact us in case you face any problem….




Online demo url of Library Management System @ https://www.webprojectbuilder.com/item/Library-Management-System/live-demo/2031
Related Articles